'Godzilla: King of the Monsters' Review
'Godzilla: King of the Monsters' Review
Long Live the King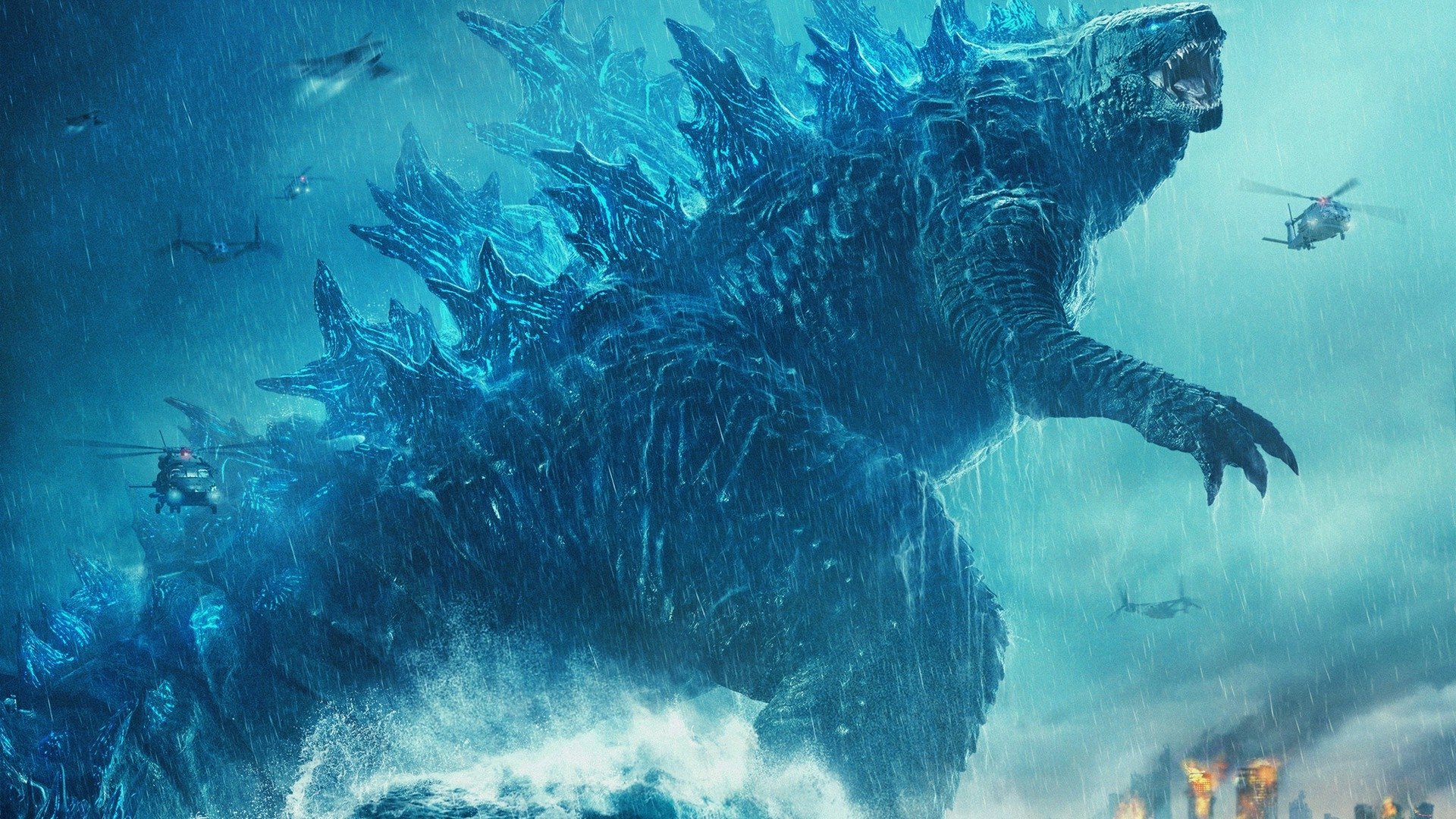 'Godzilla: King of the Monsters' was not only my most anticipated movie of 2019, but it was also my most anticipated movie of all time. Never have I been so excited for a movie in my life. It is (as of 6/6/19) my favourite movie of 2019 (Yes, I think 'Godzilla: King of the Monsters' is better than '
Avengers: Endgame
') and third favourite movie of all time. I had been excited to see where they go with Godzilla after walking out of that cinema five years ago. My anticipation grew more after finishing 'Kong: Skull Island' and ever since they released the first trailer back at San Diego Comic-Con 2018, I hadn't been able to stop thinking about this film. I watched this film twice within 24 hours of each viewing.
'Godzilla: King of the Monsters' is directed and co-written by Michael Dougherty, known for low-budget horror films such as 'Trick 'R Treat' and '
Krampus
' (
★★★★
). It stars Kyle Chandler as Mark Russell, Vera Farmiga as Dr Emma Russell, Ken Watanabe as Dr
Ishiro Serizawa (returning from the 2014 reboot)
, Bradley Whitford as Dr Rick Stanton, Thomas Widdleditch as Sam Coleman, Charles Dance as Alan Jonah, '
Stranger Thing
's Millie Bobby Brown as Madison Russell and of course, Godzilla as himself.
The CGI in 'King of the Monsters' is incredible. From the opening scene to the final extended fight scene between Godzilla, Rodan, Mothra and Ghidorah, never has anything seem so real on the big screen. If this movie doesn't win Best Visual Effects at the 92nd Academy Awards, I don't know what will.
Each of the Titans has their own distinct personalities. Instead of being a one-note city-destroying kaiju, they had traits and characteristics. A great example of this is with the behemoth Ghidorah. GIven he has three heads, each one has there own quirk or role to play. The middle head is the leader out of the three and during some of the fights you can see one of the outside heads look at the civilians and other kaiju.
The acting was great. Being Millie Bobby Brown's first feature film, she was amazing. There is a scene where she is arguing with Farmiga's character that was engaging. Her mannerisms made her feel like a real teenager that you can relate to. Whitford was hilarious as the comic relief for the film. His wackiness made him feel like a cartoon, which never felt out of place in a movie with a giant lizard that is fueled by nukes. Farmiga and Chandler were great as estranged husband and wife. Emma's arc throughout the film was great. Not knowing if what she is doing is for the greater good and for the betterment of her family, and which one is more important. You grew close to the Russell family and actually care about them.
Just like a lot of Godzilla and other Toho films, 'King of the Monsters' isn't without an environmental message. The underlying message about climate change is as relevant as ever.
No other score that I've heard this year deserves to win Best Original Score at the 92nd Academy Awards then Bear McCreary's score for 'Godzilla: King of the Monsters'. The score has no lack of beauty. Not only does it complete a scene it also adds a special touch to it. His rendition of the original Godzilla theme is amazing and the end-credit song titled 'Godzilla' featuring Serj Tankian is, with a lack of a better word, awesome.