'Avengers: Endgame' Review
'Avengers: Endgame' Review
A Perfect Ending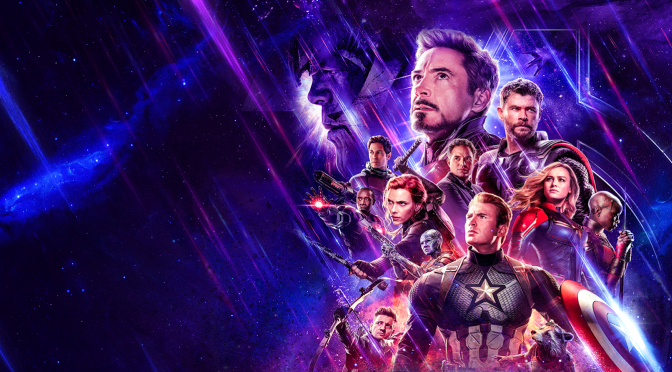 Rating: ★★★★★
Eleven years, twenty-one movies and forty-five hours have been leading to the biggest movie of 2019, and it was worth the wait!
'Avengers: Endgame' stars Robert Downy Jr., Chris Evans, Jeremy Renner, Scarlett Johannsson, Mark Ruffalo and Chris Hemsworth, with Anthony and Joe Russo returning to direct.
Now having seen it twice, I can say that it is my favourite MCU film. That title was previously held by its predecessor, 'Infinity War'.
This is the perfect way to end the over ten-year story that started back in 2008's 'Iron Man'. Out of the 14,000,605 possible ways they could have ended this saga, the chose the right one.
'Endgame' doesn't only give us a satisfying, fantastic ending to the Infinity Saga, it also gives us great send-offs to characters we had come to fall in love with over the 11 years that these films have been coming out.
Even though my first experience of watching 'Endgame', a day early in a larger cinema that can seat 150, with only 20 others in there with me, was better. Watching it with my mates, them freaking out over everything that was going on (especially in the final act), was still great. I also enjoyed the movie more the second time around. I came to appreciate all the smaller details and understand why they decided to do what they did.
The acting was fantastic from everyone. Hopefully, awards show such as the Golden Globes and the Oscars acknowledge superhero films by the next award season as Robert Downy Jr. deserves to win Best Leading Actor. This movie also deserves to be nominated for awards such as Best Picture, Best Director/s, Best Original Score, Best Supporting Actor for Chris Evans, Best Visual Effects just to name a few.
It was amazing that this movie succeeded due to all the hype surrounding it.
It is sad, funny and epic!
'Avengers: Endgame' is the best movie of 2019 (so far)!